---
Movies spending over the more technological advance and out of the box concepts after the deep research on scripts under domain experts are dominating and have emerged the prime choice of viewers. The shape of the water – is another in row that proves the trend!
From Interstellar to Pacific Rim to The Martian to The Dark Knight, Hollywood doesn't seem to take a rest in producing more technically intricate and finesse movies! Right from the genre of space travels to capturing an alien, or defeating A.I villains to stopping zombie virus, Hollywood filmmakers are making sure that they scratch every turntable to ooze out every possible chance to step up the vision they already have set!
In the year 2009, Filmmaker James Cameron with Avatar blew everyone's mind by introducing technologies like Performance Capture by CGI ( Computer Generated Imagery), Stereoscopic 3D Fusion Camera System, Virtual Camera and Simulcam to make his Sci-Fi film which also bagged 41 awards worldwide!
---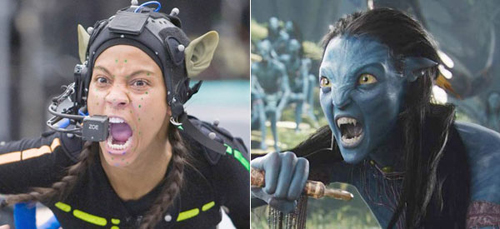 ---
To take this into more sense, let's consider the recent and golden example of the movie Interstellar. Director and Producer Christopher Nolan had approached Nobel Prize winner Physicist Kip Thorne who applied a real quantifiable Interdimensional theory of space and time which uplifted the movie to a higher pedestal! Today, the same argument of interstellar travel and interdimensional communication is being proposed to be researched into! So in a way, the movie paved the way for the physicist to directly offer his theory not just to seniors and critics in the field but the whole world! Even though we are technologically incapable of accessing the inter-dimensional world, we at least could see the CGI counterpart of it on the screen, and it just literally, in the true meaning of the word, blew our minds!
The technical engineering of the movie was so much researched into that they ended up making an old-military-grade style robot exos used by stunt doubles! They had responsibly created TARS (an A.I robot in the movie) in a way that it's entirely functional and not just puppet mixed with CGI layers. Nolan had also approached SpaceX and Elon Musk for advice on how the spacecraft rovers should be made so that it would be well equipped for interstellar travels!
"I was referred to TARS and CASE rather articulatory machines rather than robots because you know the idea of a robot is a machine that's impersonating a human being. These are purely machines! They have personalities though! They have intelligence! The physicality of these things can be completely unrelated to that in a way that the no creature should have been able to be, like separate in terms of the mind and body!"

– Christopher Nolan.
Steps of creating TARS
---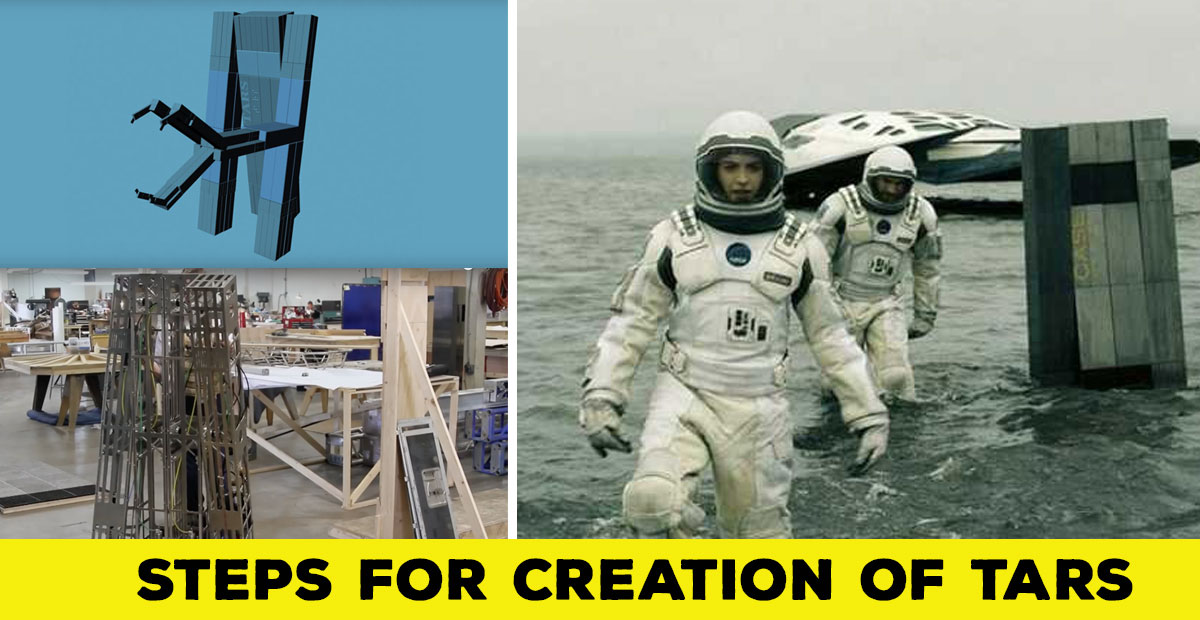 ---
Just like TARS, every technical detail of the movie like creating the graphic Black Hole Gargantua is mindblowing! With the rise of technology, designers and engineers have started creating worlds that would be only imaginary! Oblivion had stepped up the UI interface (shown in the movie) and inspired as futuristic maps for research and development for software developers!
Today with the help of 3D printing and prosthetics, the fictional worlds created are turning more and more real! Just like I saw Wun Wun the giant in Game of Thrones and I thought he was a real person!
The Oscars have maintained their track of nominating such techno-driven movies which leap further into generations and creates content with a mixture of technology and creativity! They have been choosing such films in few years with higher technical plot and complex production engineering! Movies like Gravity, Interstellar, Transformers, Real Steel, Tron Legacy and much more have been included in the list of Academy Awards! Even though important movies have been skipped from Oscar's award table, they have pumped the inclusion of Technically excellent films in the last decade! This year in the 90th Academy Awards we saw The Shape of water, Blade Runner 2049 and Dunkirk bagging the Oscars, which were technically marveled movies with high production quality and use of complex engineering concepts! And including these in the Oscars remain very important! They serve as an inspiration to new generation engineers and physicists to travel beyond existing theories and techniques and invent/create more! Jarvis, Iron Man's supercomputer is almost a reality today!
Bollywood lacks the hunger for Sci-fi movies
Bollywood, on it's creamiest corners, have this legit habit of spending crores over flowers and bikini! Not to blame them because then who will be romanticizing a bikini scene by coating it with Vincent Van Gogh Art Philosophy??!!?!
Throughout Bollywood history, high budgets have been spent on glamorous Switzerland sets and Kabhi Khushi Kabhi Gham-sarees! Not much has been devoted to welcome writers and push a script, nor to emphasize on a technical plot with technically advanced sets! Some numbers spent on big-budget movies which failed to deliver even a pinch of intelligence are terrifying!
| | |
| --- | --- |
| Tiger Zinda Hai | 210 crore |
| Blue (that too in 2009) | 129 crore |
| Prem Ratan Dhan Payo | 180 crore |
| Raavan | 100 crores |
| Dilwale | 161 crores |
The above given is just a handful of names of big budgets that proved to be no-brainers in the theatres!
Now let's see some of the low budget world cinemas that were quite brilliant technically and creatively!
| | |
| --- | --- |
| Primer | 7000 USD |
| Coherence | 50,000 USD |
| Dark Star | 60,000 USD |
| Sleep Dealer | 1.08 lakhs USD |
| The Signal | 40 lakhs USD |
Now you can only figure out why and where our film industry is lacking when cinemas from all over the world with lowest of budgets can break barriers in technical plots and Sci-Fi sets. This is something worthwhile to mention as we don't get to see a lot of this effort in India.
Indian filmmakers or producers don't put money where it's really worth something! They don't put money into research or production engineering! Apparently, they put money into making botox lips shinier and 3rd-grade humor and to make the VFX feel plastic!! Border, released in 1997, took the guidance and help of the Indian Army to execute gunfight scenes and military communication. The ten crore movie had excellently put its money into realistic sets and props! Fortunately enough, this 2-3 years, Bollywood has started to see some fresh air with independent cinema now taking its seat to accelerate into the industry, with this crushing the switzy-botoxian-chamcham cinema! But it still has to step up in the field of VFX, production engineering, and technical plot! The last decent Sci-Fi in Bollywood was Rakesh Roshan's Koi Mil Gaya, that too when Hrithik was high on Bournvita!
As a form, as a language, the creators who created this language have always stepped forward to create something out of the box. Right from the silent cinema era of The Lumiere Brothers to CGI packed Mad Maxian era of Michael Bay, filmmakers and producers have tried to break barriers and push current notions of science which acts a precursor to researchers and developers today! Movies are the mirror of the society! Right from auto-pilot cars to A.I computers, movies have predicted and narrated them all! Filmmakers should be awarded for excellence for they bring up intelligent plots that set larger and coherent themes at play!
Read More:
From Nepotism to Racism: 10 Shocking dark sides of Bollywood!
Failed in depicting history: Can Bollywood learn from Malayalam 'Urumi'?
[zombify_post]