---

When there are mouths to feed,

Read between the lines and take heed !

Lurking around is an Inspiring greed,

Ready to take advantage and

proceed

– Sylvia Chidi
Bollywood is undoubtedly the junction for paparazzi. It does not take time for any source to leak out horrendous and hoax information about a star, producer or filmmaker! But does is that the case in everything? We have seen in the industry's history that it has given paths to malpractices. It is not a typical notion that the industry is money driven rather than excellence driven. But it is in fact proven many times in history and even presently! Let's take a more in-depth look at the darker side of Bollywood!
#1
Nepotism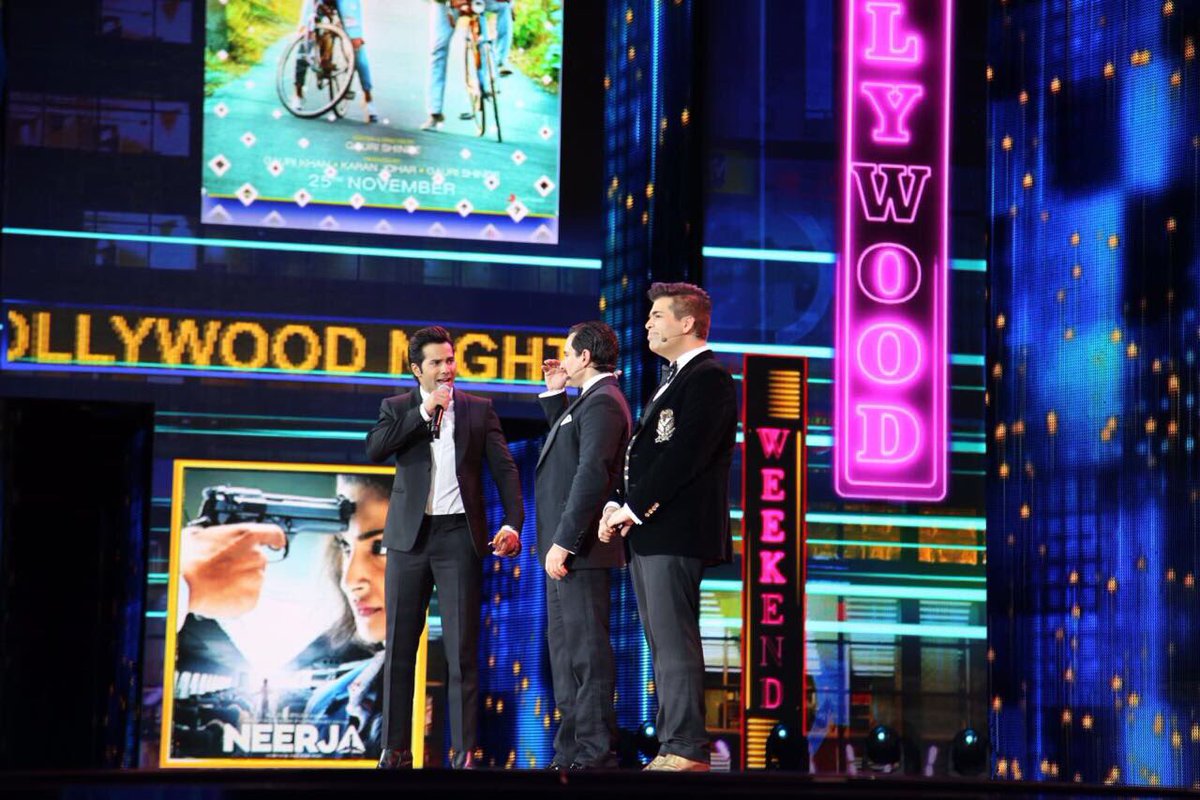 ---
Yes! Nepotism is real! There is a phenomenon in our film industry to pass on the stardom to their loved ones. Prominent actors, producers, and directors launch their descendants for new movies! It's always been a pain in the ass for struggling actors and filmmakers! The game of influence has the whole industry under its wings. Many have the opinion that the issue of nepotism is being blown to heights and has become the new boo-boo-haa-haa paparazzi, But facts suggest otherwise!
Karan Johar

Ranbir Kapoor
Varun Dhawan
Sonam Kapoor
Shraddha Kapoor
Alia Bhatt
Arjun Kapoor,
Sonakshi Sinha,
Tiger Shroff,
Athiya Shetty,
Sooraj Pancholi
(this is just the present generation.) everybody on this list has inherited their stardom.
While this is also a fact that nepotism is almost naturally rampant in every field, A politician's son takes over his place, a business family's affairs are taken over by the son, admissions to academic institutions are also given under recommendation.! This approach is gaining its pace as individuals are being fueled by emotions and commercial motives and are not giving creativity and skills a place to breathe!
#2
Plagiarism
---
Plagiarism is considered to be common flu in Bollywood. Its history has shown numerous films being plagiarised from the global platform and is remade in the Indian context. You find, several Posters of Bollywood movies are just copied. The behavior of copying content and remaking in Bollywood sprouts from lazy producers who aim for only commercial success. They don't hand out an opportunity to the original material because the fire of success is being fueled by the "fear of losing money." Some movies are way beyond an "inspiration."
Here is a small list of plagiarised movies in Bollywood!
Sarkar (2005) – The Godfather (1972)
Dil Hai Ki Manta Nahi (1991) – It happened one Night
Zinda (2006) – Oldboy (2003)
Chor Machaaye Shor (2002) – Bluestreak (1999) –
Chachi 420 (1997) – Mrs. Doubtfire (1993)
Ek Ruka Hua Faisla (1986) – 12 Angry Men (1957)
Khoon Bhari Maang (1988) – Return to Eden (1983)
Tezaab (1988) – Streets of fire (1984)
Agneepath (1990) – Scarface (1983)
Garam Masala (2005) – Boeing Boeing (1965)
Rang De Basanti (2006) – All My Sons (1948) & Jesus of Montreal.
While this is just a small list of the number of plagiarised movies in Bollywood, the list just keeps on expanding even today! It seems like the quote "good artist copy, great artist steal!" is appreciated heartily!
#
3
Casting Couch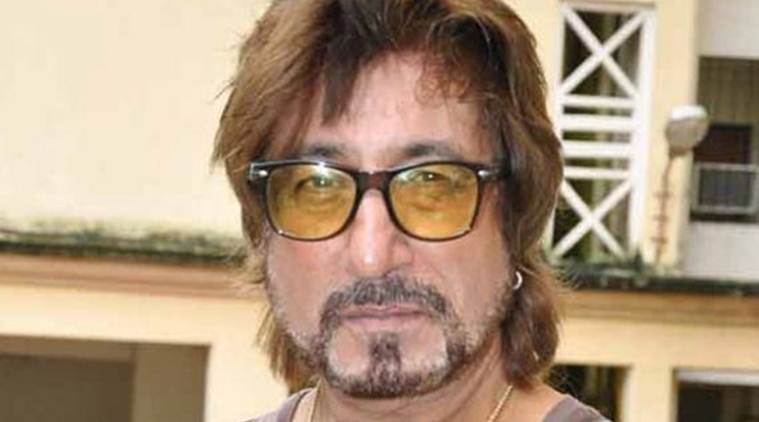 First of all, let's understand what casting couch means!
Casting couch (in the film industry) is the strategy, or you can say agenda, played out by producers or casting heads to gain sexual favors from aspiring or struggling artists. It is sad in acknowledging the fact that casting couch exists in many fields. Our industry is filled with perverts who never fails to hit on struggling actors trying for their shot on screen! Celebrities have recently been more open about it too! Bollywood remains at the center point of these abominations. Several allegations of misconduct rose many scrutinized the accused individual! There have been infamous cases also which was followed up legally! This disease has its magnitude which is branched to several levels of the industry. With a rise in activism and free speech in social media, these problems are openly discussed today on many platforms!
#4
Zero recognition of some Veterans!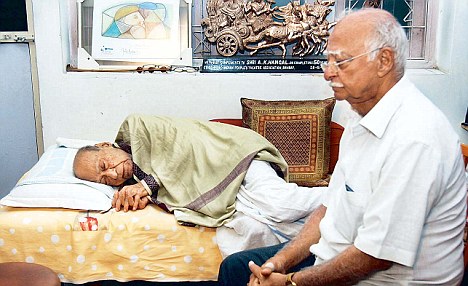 ---
Bollywood has gifted us many legends. And yes! Some were left to die! This is a saddening truth that some veteran actors and directors were left in sheer poverty and horrible financial conditions. Some legends were ousted from the industry, sometimes just because of a single flop! It's disheartening to see many legends die either poverty or from mental illness! There are various factors in this cases. But mostly every sad situation of a veteran artist dying alone in debt/poverty is a reflection of how much poorly does the industry looks upon them! Let's look at some cases:
Actor A.K Hangal, a legend during his time, was a victim of poverty during his old age and died of acute ailments! It was found that the actor and his 74-year-old son didn't even have money to purchase medicines!

Once famous, Bhagwan Dada lived in a dirty chawl for the rest of life once his offers stopped coming!

Renowned Bollywood Photographer Jagdish Mali was found in a state of disarray on the streets of Mumbai. His financial condition had got worst and had to sell his studio.
Only three names have been mentioned above, but the list is big! Such a big industry could have helped these artists in some way or the other! But the unfortunate happened! And is still happening!
#
5
"Underworld" involvement
Bollywood has a huge hand when it comes to Mafia world. Some of the themes that Bollywood covers include the life story of gangsters from the underworld! Also, it is famous that "Bhai" has an affair with Bollywood! Yes! Dawood Ibrahim and various other dons still pull strings for Bollywood! Several questions have been raised whether Dawood Ibrahim's D-Company funds Bollywood production studios and films! Security agencies have kept surveillance since then on Bollywood celebs and have intercepted various records and links to underworld Mafia. Some images which openly shows that Celebrities have a connection to the underworld!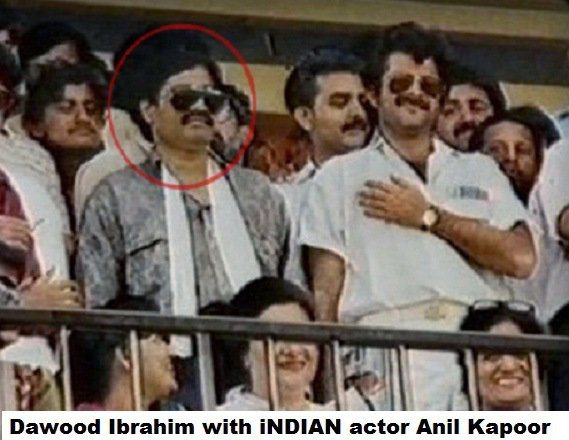 ---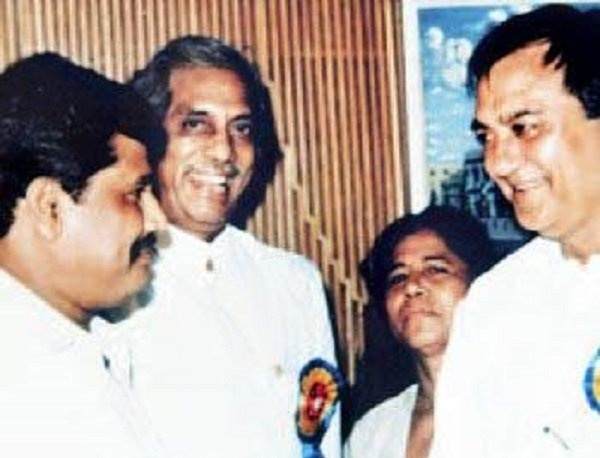 ---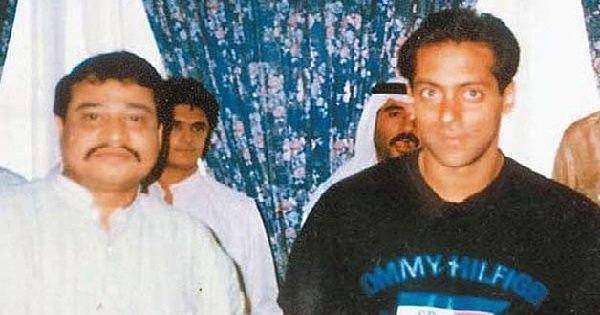 Actor Sanjay Dutt was arrested by Mumbai Police in 1994 on accusations of connection with Mumbai Blasts. According to media sources, Abu Salem and Dawood had stored guns and other weapons in Sanjay's house. However, after years of investigation and several arrests made, he is proven innocent by the court.
Bollywood producer Javed Siddhique was murdered by Dawood's men when he refused to cast Anita Ayub in one of his films.
Owner of Music Label T-series Gulshan Kumar was shot down by gunmen while he was on a visit to a temple. The gunmen were allegedly Dawood Ibrahim's men. This cold-blooded murder is the most brutal attack on Bollywood ever known!
Rakesh Roshan was once shot in the arm and chest by Don Ali Baba Budesh's men upon refusing to share profits from the movie Kaho Naa Pyaar Hai.
It is no more a hidden fact that the underworld plays at the underbelly of Bollywood! Wonder why crappy scripts and meaningless comedies get funded?
#
6
Drug Abuse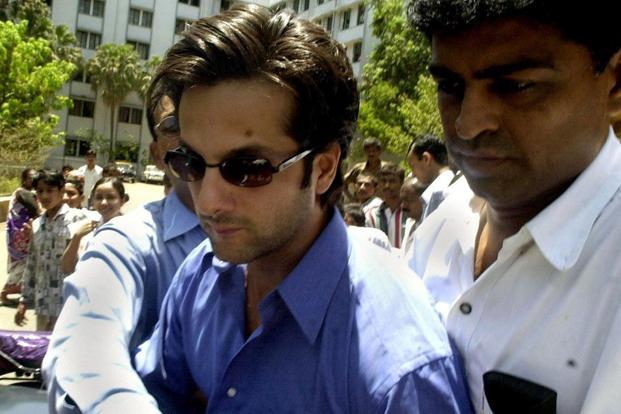 ---
The drugs and Bollywood are not separate entities. The affiliation of drugs in the film industry has spurred up a lot of controversies and have also destroyed many celeb's careers. The circle of money, power, and fame have entangled many celebrities in the wicked drug circle. It's not just a mere addiction, but it's a complete reflection of how power and money are used for secret pleasures through malign methods! While some were battling personal addictions of alcohol, many were caught red-handed with possession of drugs! Many celebs have evaded any allegations of possessing drugs while the truth behind the claims remains hidden forever. As times evolve, celebs are becoming more vocal about their past addictions and are sharing their stories on how the dark side look!
The heartthrob of youth, Ranbir Kapoor once shared that he had his "fair share of weed in film school." He also claimed to have used marijuana for the role in Rockstar movie. It was said that it helped him gain more focus on the character!
The famous Kauwa Biryani actor, Vijay Raaz was caught with 25 grams of marijuana in Dubai while shooting for Deewane Huye Paagal. This incident took place in 2005.
Sanjay Dutt was arrested in 1982 was arrested for possession of drugs. The incident brought a light into his life to which he went to a Rehab in the US. Since then he has been a changed man. He has also shared the fight with his inner demons of drugs on many platforms!
Fardeen Khan was once caught in possession of cocaine in small amount around Juhu area. This incident took place in 2001 and Fardeen was acquitted with some minor punishment by 2011.
While these are only some of the cases, more infamous and shocking examples of drugs possession can be found! And every case is the result of the film industry's power of money!
#
7
Native or regional issues not addressed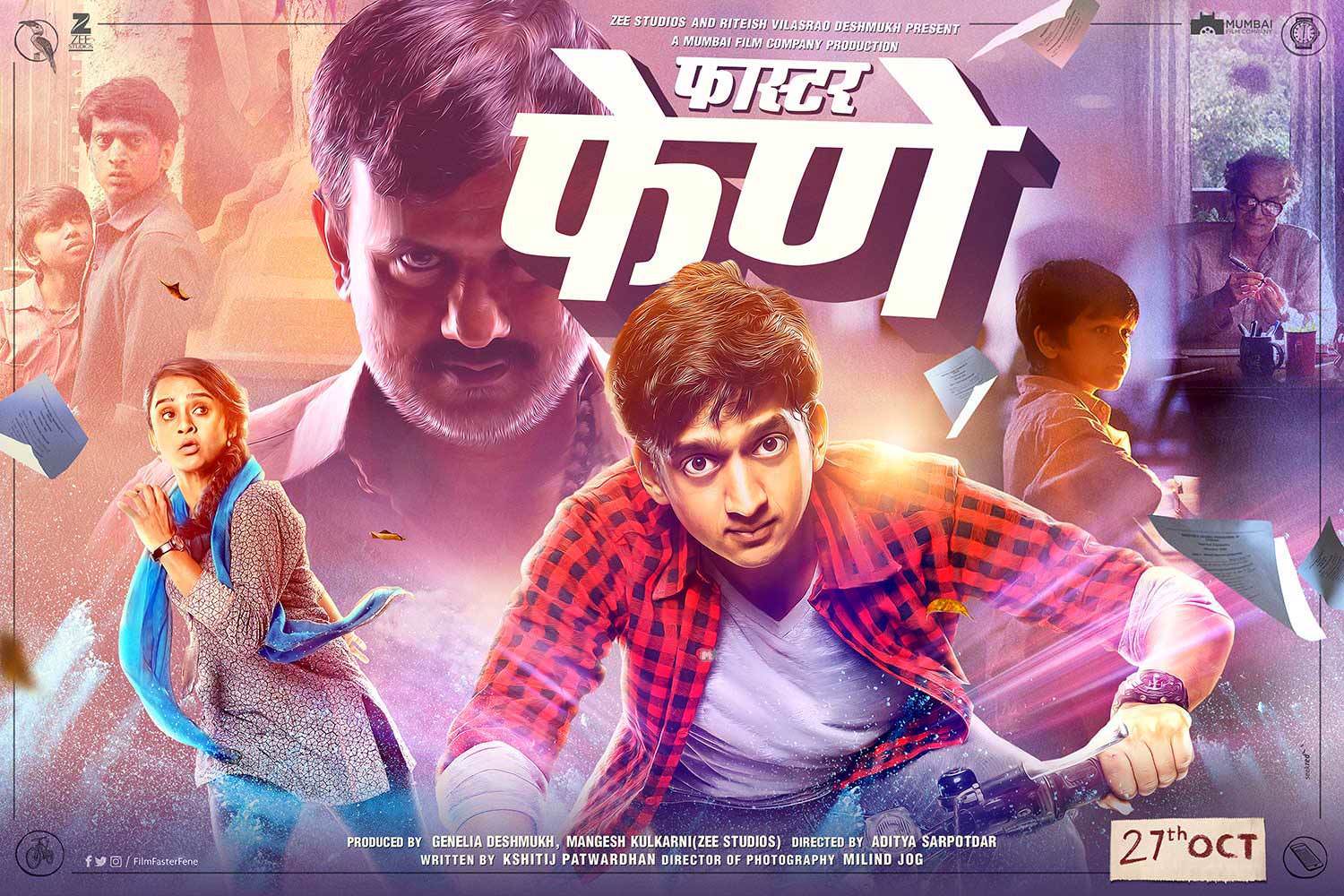 ---
Bollywood is considered to the national cinema of India! It seems to cover many themes. It seems to miss out on many things! And yes, it includes the glorification of mafias and gangsters! Corruption is the most liked subject of Bollywood to cover in its palette of themes. Only a few cinemas have been produced which addresses the rural issues of India; Masaan, Swadesh, Lagaan, Gangs of Wasseypur 1 and 2, Gangajal, Omkara, Rakhta Charitra, Gulaab Gang, etc. The recently released Newton addressed the Naxal issues and the problems faced by the tribal people over there. It felt like a genuine attempt to bring the issue to a bigger platform.
Regional cinema covers many issues, but what about Bollywood, which is considered to be the Apex industry which is considered to be a junction of cinemas from all around. Unfortunately, we see numerous mainstream glam movies being produced under big banners. Only if Bollywood could take up themes concerning the natives and rural audience, the industry would have become more diverse and more content driven!
In another means, Bollywood plays like separatist with regional cinema. This has widely been proven after Bahubali's Success. The B-town rift with regional cinema market has been out, more after Bahubali.
Personal note: A lot of blame goes to the audience too who always prefer watching brainless scripts and movies full of glam and wonderland stories!
#
8
LGBT issues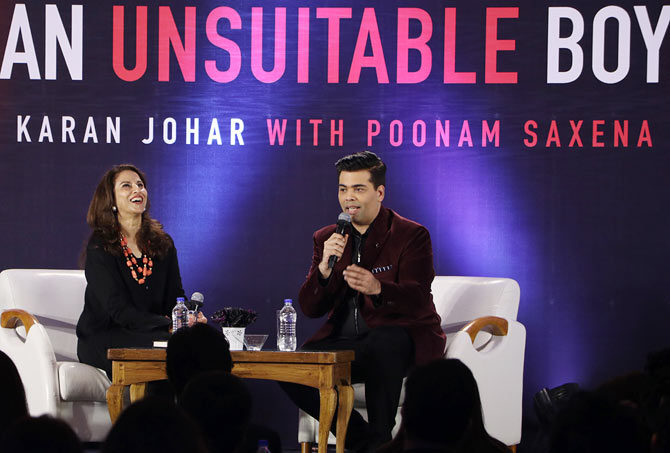 ---
One of the main problems and rumors circling Bollywood is the LGBT issues. You can very easily find people shaming Artists for being homosexual or supporting homosexuality. While more than half of the things are rumors, some remained very strong in the heart of the industry. And yes, the confessions are coming out now! Bollywood artists openly support LGBT and their community. The evil side of this is that many rumors and information suggests that many artists are pushed to be homosexuals via casting couch! There have been several incidents too which can be found in the facts closet of celebrities!
The big name in the industry and the star who launches stars, Karan Johar is always held as the poster boy by the people for Homosexuality. Karan Johar, in his recent upcoming book 'the Unsuitable Boy' has almost confessed to his sexuality. Although he did not confront his sexuality directly, the tone of his claim confirmed the rumors regarding his sexuality. In an excerpt from his book, he stated 'Everybody knows what my sexual orientation is. I don't need to scream it out. If I need to spell it out, I won't only because I live in a country where I could be jailed for saying this. Which is why I Karan Johar will not say the three words that possibly everybody knows about me'.
Following this statement, the LGBT community raised its concern about how it thinks that these comments will be a suppressing factor for its recognition. They slammed Kjo for putting out a misleading statement which will further corner individuals coming from a poor background. An LGBT activist told to media that "a powerful individual like Karan Johar is expected to come out with a strong voice for himself which will then give hope to voiceless and powerless people. The claim of being charged with FIRs is baseless. The Law says different".
#
9
Racism
Thank U 4 making me realise dat I cannot b paired along wid d fair & handsome bcz I m dark & not good looking, but I never focus on that.

— Nawazuddin Siddiqui (@Nawazuddin_S) July 17, 2017
---
It is today an open fact that Bollywood is Racist! Bollywood is racist when it comes to casting dark-skinned people on screen. The obsession with fair skin has turned down many talented people from the Industry. Bollywood seems interested only in the sexualization of female characters with fair skin and bikini body! Its high number of item songs coupled with romantic songs and scenes taking place in Switzerland or Paris, clearly indicates the world of glam and glitz Bollywood wants to create! Emphasizing on physical attributes and star euphoria is very high in Bollywood. The male-dominated industry also ensures that women get underpaid! This sinister behavior of the industry to look down upon darkly skinned artists and struggling models is sick! Some artists have even openly voiced their rage over this issue!
The female artists also face discrimination that is the Ageist discrimination. As soon as an actress turn 30, the offers start declining. Of course, this is different for the star actresses, but those artists who make their way up finds it a tough to cope up with the industry's wants!
Nawazuddin Siddique also shared the racism he faced while he was struggling in the industry. He was offered small and cheap roles as he was dark skinned. He also said in an interview that "I was rejected by the director because he said that the production cost and time for you would be more. We have to use extra lights to make you look fair which will use our time!' he also expressed his moral stand on this issue via twitter!
#
10
Lobbying
It is disheartening to see a lot of work people put in a film just to be availed 1 or 2 shows. Many regional movies get sidelined by the big-budget mainstream movies. The lobbying of big-budget mainstream movies is very much present because they usually have high commercial return motive. Suppose in a theatre the ratio is ten movies – 100 shows, 80 shows would go to 3 big budget movies and rest seven movies will be crammed into this 20 shows! Unfair right?? Well, who is there to speak up?! There are so much money and politics involved that one cannot even cast his shadow on big producers and production houses! While the fact remains that this is not something done with cruel intentions, but the big-budget movies have lots of money to recover and has high commercial goals to reach. These goals are achieved using the superstar culture prevailing in India!
Bollywood is filled with malpractices and controversies! But this does not make the industry a hopeless place! Times are changing, and many artists who give priority to content and creativity is coming up. It should be kept in mind that every major artist in the industry has gone through some or other dark aspects. One should remember that selling your soul won't give you your success! In the end, only talent and skills survive!