---
It's not new when Bollywood sees controversies. The world of Bollywood is almost dry without stumbling upon new controversies or allegations. Even though we can brush off many cases as controversies, we will have to understand that every instance does not seek drama and limelight.
Whenever there is a small time individual involved from a small town accusing any Bollywood celeb or film, things become dicey and confusing as to who is speaking the truth. With time, as Bollywood keep growing, we have seen this industry exploiting and neglecting small time artists. If you go out and ask any artist about Bollywood, he/she will talk about how they will have to toil their butt off to reach at least some levels. Moreover, this is without including nepotism, corruption, sex scandals and drug abuse into the equation.
Similarly, a recent case has unfolded for the upcoming movie on Swatch Bharat 'Mere Pyaaare Prime Minister' directed by Rakesh Omprakash Mehra. Writer Manoj Mairta from Saharsa, Bihar, has taken the matter to the social arena and has legally claimed that the story and screenplay were written by him for which he didn't receive any credit or money which was his full right. He also alleged that he was not given credit as a Screenwriter too. Manoj Mairta also had signed a bond with director Rakesh Omprakash Mehra. He also asserted that he had registered his screenplay with Screenwriters Association in Mumbai. Upon extensive discussions and continuously peering of the story and the setting, director Rakesh and Manoj Mairta had decided that the story will include some changes which supported real-life locations and background. The movie about to set on December 14 had already begun marketing and promotion.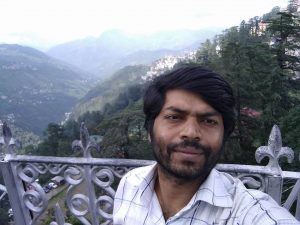 Manoj Mairta, still holds his stance today, claiming that when the first poster of the film was released, he did not see his name in the poster followed to which he continuously persuaded the director via phone calls and email. Manoj was positively assured that this was the unofficial poster of the film, the official poster will rightfully include him as the screenwriter. However, as you may guess, it did not happen. It has also been decided by the producers and maker of the film that this film will be promoted on international platforms. Upon various dialogues and discussions, he was finally being credited only as the story maker of the film, but according to Mairta, this is grossly unfair because he did a significant part of the screenwriting. He repeatedly asserted that other individuals could be credited, but his name should be first for dialogues and screenwriting respectively.
Manoj Mairta clearly expressed that he didn't wish to bring any disgrace to India, but his hands might be forced if this was continued. Rakesh Omprakash Mehra has yet to give out any statement or his side of defense on this.
Manoj Mairta has expressed his fury on a Facebook post that he posted as an expose against credit predators. In his post, he boldly claims that it often becomes the case where a director loves the script behind four walls but as soon as he/she comes out of those walls, due credit to the writer is ignored. Deliberately! He further states that the condition of small-time writers, even though talented, has worsened in the Industry. And it is nothing but the writer's fault where they give a chance to other to exploit them. He clearly draws a parallel between the previous condition of writers and the same for today. He states that Javed Akhtar had once been given a deal of Rs. 600/- month for his writing to which the condition was that he wouldn't be credited as the writer, but the producer would be. This gave Javed an excellent opportunity to say no because he knew the value of the script rather than the lavish money.
The whole hassle also took a legal turning point. Even after persuading and getting nothing but a heap of dust, Manoj sent Rakesh Omprakash Mehra legal notice giving 15 days before he takes further action. Mairta has also sternly taken a stance that if he does not get a satisfactory reply in the given 15 days, he will be forced to move to Bombay High Court. He decided to move legally because he could no see the light at the end of the tunnel when he was fighting alongside the association. Also, the Dispute Settlement Committee of SWA listened to both parties. They concluded that Manoj Mairta deserved the credit as a Screenwriter and Dialogue writer. Rakesh and team were still stern on their position to not give him any credit which acted as fuel for Manoj to take this matter to the High Court.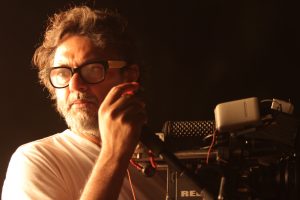 The drama took another turn when Manoj Mairta openly tweeted by tagging Minister of External Affairs Sushma Swaraj by saying that he is happy that the film 'Mere Pyaare Prime Minister' got selected, however, he was still denied his credit, and it can lead him to complain about this to International Forums. He clearly expressed that he didn't wish to bring any disgrace to India, but his hands might be forced if this was continued. Rakesh Omprakash Mehra has yet to give out any statement or his side of defense on this. Former Head of the Dispute Committee of SWA, Vinod Ranganath stated that they had found Rakesh's team changed the original script written by Manoj. Followed by which they issued to Rakesh that it was clear that the original script served as an inspiration and due credit for Screenwriting and Dialogue writing was to be given to Manoj. They reached this conclusion upon checking the first draft.
Manoj Mairta, hailing from a small town in Bihar, is ambitious about film direction and writing. He possessed no technical skills, but still, he was optimistic. He started his academic journey in a reputed institution after which he completed ISC from Lalit Narayan Mithila University and then graduated from Delhi University in 2004. He faced severe ridiculing by people on his Bihari accent when he was in Delhi. But he is the kind of person who does not step down and takes pride in being a Bihari.
Manoj is not a noob in the industry. He was an associate writer in Dabangg 2 and Jai Ho, both films which starred Salman Khan in the lead role. On a personal note, it would unfair to say that this is common in Bollywood industry. As unjust as it is, equally helpless are we to write this story of Manoj Mairta and the voice of thousands of artists who have faced similar injustice. Bollywood is genuinely a chaotic jungle, but as is Hollywood or any other film industry in the world. It cannot be a pedestal to give an excuse that it's natural or normal. With lot more artists trying to find shade in Bollywood's ecosystem, we cannot turn a blind eye towards even a single artist who faces injustice. We sum it up in one sentence.
Normal, but unacceptable.
Further, Read More :
Before Sting, Sanatan's complaint against India Today's reporters as 'suspicious militants to mobilize funds' haunted the channel
Atrocities against Dalits in Pakistan: The champions of human rights wear blindfolds!