---
On the evening of 8th of October at Mumbai Marathi Patrakar Sangh, a function was organized to felicitate to the lawyers defending the cases linked to investigate the Hindu Terror where the recent arrests of accused associated with Sanatan Sanstha have been made in the murder cases of Narendra Dabholkar, Journalist Gauri Lankesh, and another matter of the recovery of bomb-making material by Maharashtra ATS from the house of Gau-Rakshak Vaibhav Raut from Nalasopara, near Mumbai. The program was set to brief the press reporters about the case, and Shiv-Sena leader Sanjay Raut was hosted to felicitate Adv Sanjiv Punalekar who heads the legal affairs of Sanstha and represents on TV time to time.
In the morning, the screen of India Today runs with a flasher along with tweets spurred including Rahul Kanwal's at the same time about the special investigation – "Proof Of Sanatan Terror Revealed – #SanatanTerrorTapes" which they had scheduled to telecast in the evening. Perhaps, the editors of India Today had planned to telecast the Sting Operation to counter this function-cum-press briefing and the invitations were already circulated to media in advance.
Powerful story alert. @IndiaToday Special Investigation Team exposes #SanathanTerrorTapes 6, 9, 10 pm on @IndiaToday Members of Sanathan Sanstha caught on camera admitting their role in terror attacks. Police officials reveal how they are under political pressure not to probe. pic.twitter.com/7EDFVLamVv

— Rahul Kanwal (@rahulkanwal) October 8, 2018
What has been telecasted in the sting operation?
The tapes run by India Today consist of a follow-up of the acquitted by the trial court where those members of Sanatan Sanstha were already discharged of the blast in Vashi, Panvel, and Goa seven years before in 2011. The tapes are claimed to reveal the confession on camera by them about their involvement in the planting the explosive and conducting the blast. As the portions run on TV, India Today undercover reporters approach to a few of acquitted in various blast cases. Out of those – two, Mangesh Dinkar Nikam and Haribhau Krishna Divekar have been shown to admit on camera about the recovery of bomb-making material and planting IED in the parking area of a theatre situated at Thane to avert the Marathi drama being played over there. Further, the coverage and TV show is drawn Sanstha in line of Hindu Terrorist organization along with the reactions of then's Police Investigating team, Deepak Keskar (MoS) Home Ministry, Salman Khursheed, Ex- CM Prithvi Raj Chavan, and with a follow-up debate by the panel including Sanatan Sanstha's spokesperson Ramesh Shinde.
---
---
How did this India Today's undercover feat land themselves into trouble? Did they offer the money and feed the respondents?
The release of sting operation was a due compulsion of India Today as a complaint choked their entire exercise, It tells how the undercover reporters went to the extent of committing an offence in begetting the circumstances to grab the verbatim from the respondents. Before the telecast of the complaint, on 27th Sept 2018, the complaint was filed at CMO, HMO and other investigative agencies by Sanatan's lawyer Sanjiv Punalekar against two suspects who kept approaching to the acquitted in blast cases at Vashi, Panvel & Goa. Consider the activities of two as militants who were in a chance to conduct a big blast; the complaint letter narrates about their approach to Mangesh Nikam, Dhananjay Ashtekar, Hemant Chalke, Prashant Juvekar and Haribhau Divekar to seek their help 'to do something big against the injustice borne by Hindus.'
Actually, India Today's undercover reporters forged their identities and posed themselves as the hardcore well-wishers of Hindutva, and presented their rooting in Australia. One of them shared business card telling his name Amit Sharma from PRIMA EXTRUSION, Queensland, Australia. 'They kept urging and provoking Mangesh Nikam and Hari Bhau for 'know how' to obtain the explosive material and said that they had a big amount of money in hand… and together, we all could do a big,' told by Mangesh & Haribhau in response via a video. Realizing the suspicious behavior, asking the references for the other acquitted and finally, an allurement of big money, Mangesh Nikam snapped them on his mobile and later, he shared this incidence with his Advocates. And therefore, the incidence reported as a complaint to CMO, Maharashtra. Further, it was requested to Govt via this complaint to launch an investigation in the matter. Perhaps, India Today had censored the portion of the tapes to telecast about what happened when they approached other acquitted besides Hari Bhau and Mangesh Nikam.
---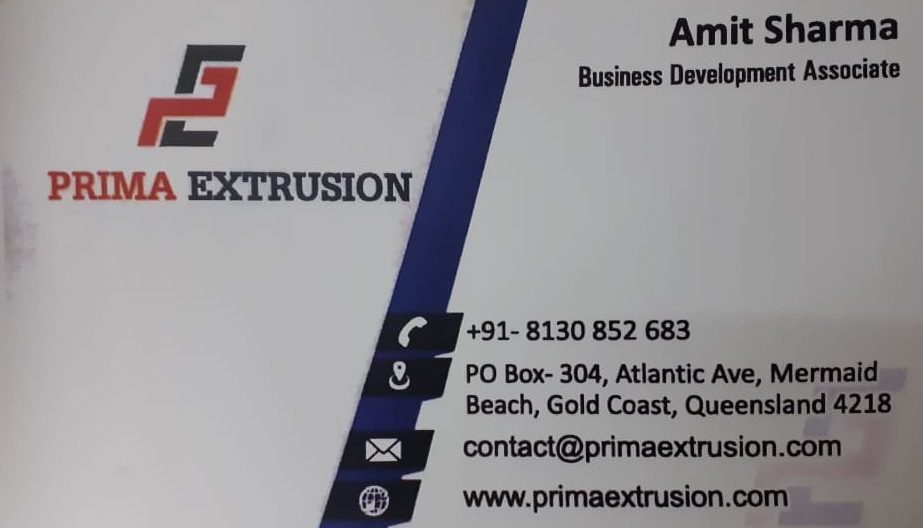 ---
After a couple of the days due to some undercurrent of their reporters being labeled as missing militants, the channel's editors realized that some consequences might have happened for the further inquiry in the complaint. Therefore another two persons from India Today's editing team surfaced out at the office of Sanjiv Punalekar with a motive of threatening him for filing the complaint. 'it was lunch time, two unknown came to me and asked why I have made the complaint. They even lured me for Rs 2 Crores to speak against Sanatan Sanstha,' Punalekar said further. Soon the talk ended into an annoyance as Punalekar asked them to leave. Thus, the loop of the vicious incidences occurred in a chronicle manner was completed when India Today ran the sting operation on 8th Oct.
To get reaction over 'confession on camera by Sanatan members shown in Sting' where Sanjiv Punalekar was himself a counsel for the acquitted in Maharashtra blasts cases said, 'the trial court's acquittal for Mangesh & Haribhau and the conviction for another two members in Thane were in cognizance of same observation that a low-intensity blast was carried out in manner of not to harm/injure anyone and just to avert the drama is known fact as in the verdict. In News Channel's tapes, the portions of verbatim have been released in a deceitful manner. Our people are ready for Narco, will the India Today's editors be ready for the same, so that whole picture comes out.' After the telecast, Sanatan Sanstha has released a press-note mentioning India Today to be ready for a court battle. In their press note, Sanatan Sanstha has asked to register an offense against Ravi Naik, former Home Minister of Goa if Investigating Police Officer CL Patil has admitted on tape that pressure was mounted to save Sanstha.
We are trying to receive a response from Sahil Joshi and other India Today editors – whether the reporters violated the journalistic ethics or not while carrying out their feat? Any offense committed by them or not as Sanatan is combating their charges? The response is yet awaited.
This will be quite important as the heat is fuming to re-open the old cases against Sanatan Sanstha, hope India Today won't deny the submit full raw footage in the court!
Further, Read More :
'Will fight case even if innocent Muslim's implicated but none to rise for Hindus,' says Sanatan's Sanjiv Punalekar
Atrocities against Dalits in Pakistan: The champions of human rights wear blindfolds!