---
As per information released by the Indian Embassy in the United States, as many as 100 Indians have been detained at various immigration detention centers during the last few days. They had attempted to enter the US illegally through its southern border.
Most of the illegal immigrants are in New Mexico and Oregon-based detention centers. After receiving information about their Indian nationality, the officials from the Indian Embassy in America immediately got in touch with them. The concerned persons are Sikhs and Christians, said to be from the states of Punjab, Andhra Pradesh, and Gujarat as well. The detainees claim they faced violence in India and thus need asylum in the United States. Most of them happen to be single men and are not with their families.
Another problem with these illegal Indian immigrants is that they can only communicate in Punjabi and Hindi. So, they need English translators to talk with authorities after being detained.
No leisure time left for Punjab Chief Minister Captain Amarinder Singh
North American Punjabi Association's Satnam Singh Chahal recently interacted with journalists. He said several more Indians, mostly from the state of Punjab are in American jails. According to him, a chain of human traffickers is operating in Punjab with the help of government officials and politicians. These fraudsters urge young Punjabi men to enter the US illegally for a better life and charge them a hefty sum of Rs 35 to 50 lakhs in exchange for helping them in traveling.
Shockingly, this is not a new phenomenon as per Chahal. Information obtained under the Freedom of Information Act (FOIA) suggests that between 2013 and 2015, more than 27,000 Indians were arrested at the US border for illegally entering the country.
Last year, 500 Indians were deported from the US due to various reasons. The number of illegal Indian immigrants in the country is slowly increasing each year. And so are the asylum requests. In 2017, the American Government received 7, 400 asylum request from Indians.
There are several human trafficking rackets active in the state of Punjab. These gangs manage to trick young boys and urge them to go to the United States using forged documents. Traffickers send these young men to the US on educational trips, and then they continue living illegally in the country even after the expiry of their visa. Traffickers advise them to destroy their passport and other documents after reaching the US to conceal their identity. Such persons end up in American jails.
Punjab often makes it in the headlines due to people's addiction to drugs in the state.  Now the immigration issue involving people from Punjab can prove to be more damaging.
The state of Punjab needs to enforce its human trafficking laws strictly. The government should run campaigns to make the public aware of how illegal immigrants are treated in American jails to make sure that no one falls in human traffickers traps.
There's no plan to reunite the 2,000+ children torn from their parents. The President's zero-tolerance policy means that children will be incarcerated indefinitely, just with their families. Here's how we can tell these children we love them: https://t.co/3CdyV98K3v

— Valarie Kaur (@valariekaur) June 21, 2018
Valarie Kaur, A Lawyer & Filmmaker battling the issue. 
---
Misuse of the international laws for refugee protection
Such individuals are illegal immigrants, trying to enter the country in search of a better life illegally. However, they claim to be refugees who exited their nation due to fear of being persecuted due to their race religion or nationality in their country. They seek protection under international laws after illegally entering developed nations.
In reality, the 1951 refugee convention international law is meant to protect refugees who flee their country due to war, natural calamities, or violence. But, the law is misused by asylum seekers.
---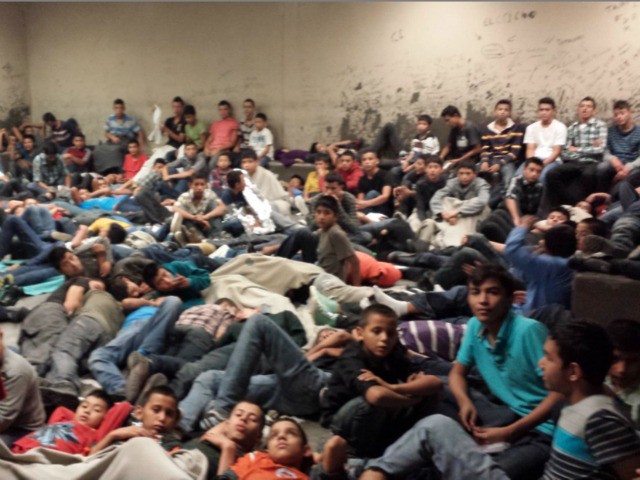 ---
New rules to deter migrants from entering the US
During his Presidential campaign, President Donald Trump had promised voters that after coming in power, his administration would show zero tolerance toward illegal immigrants. This is precisely what he is doing. During the last month, the American Government introduced stronger laws to deal with illegal immigrants and to deter people from seeking asylum. The new law also involved a policy regarding separating children of illegal immigrants from them. However, this policy was recently withdrawn after severe criticism. Anyway, the message is clear; Trump is strict when it comes to immigration.
Further, Read More:
Can Trump's tariffs on imported washing machines help in saving American jobs?
Did you know? North Korea's financial backbone is bridge connects China