---
[Voting Options are at the end of this article.]
Today's nominations for India's Most Detractors 2017 –
1. Naresh Agrawal, SP Leader  
---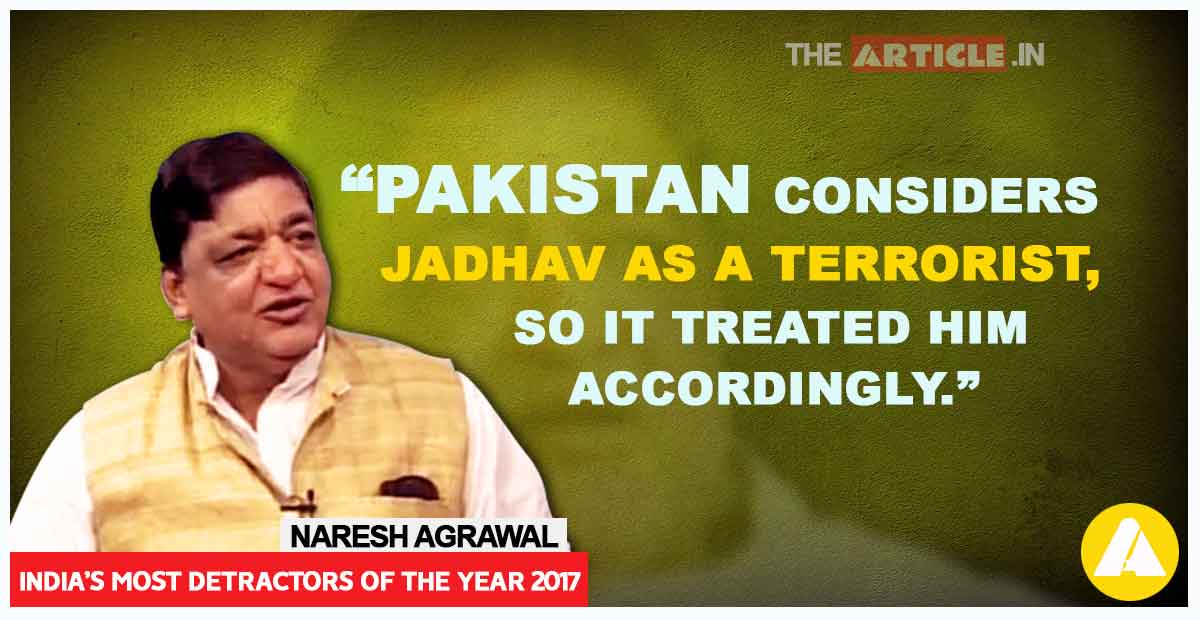 ---
Misdeed: SP leader, Naresh Agarwal had sparked anger from the media and leaders in the country by saying "Pakistan considers Jadhav as a terrorist, so it treated him accordingly." This comment was not seen as a protest against the government. Instead, this was seen as a statement against the nation! 
Consequence: After the media lashed out him, maybe as part of damage control, he emphasized on a letter written to  Rajya Sabha Chairman Venkaiah Naidu about the poor condition of Indian Prisoners in Pakistan and the failure of Indian Government in recognizing them!
2. Sandeep Dixit, Former Member of Lok Sabha
---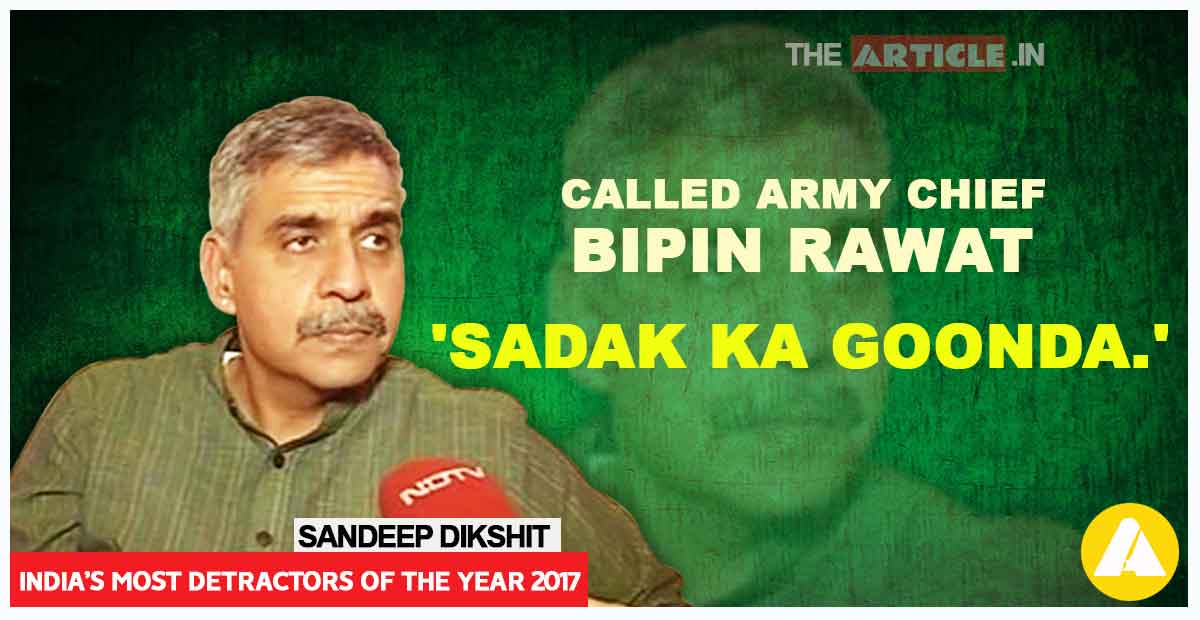 ---
Misdeed: In one of his interview, Congress Leader Sandeep Dixit Compared the Army Chief to the goons from the street. He Said Army Chief Bipin Rawat is a 'Sadak ka goonda.' Also, On Jan 1st, he continued his role and raised the doubt on Surgical Strike once again.
Consequence:  An FIR was lodged against the Congress leader on his derogatory statement on the Indian Army. Congress distanced itself from the row, and his expulsion from the party was demanded by the BJP. 
3. Barkha Dutt, Former NDTV Journalist
---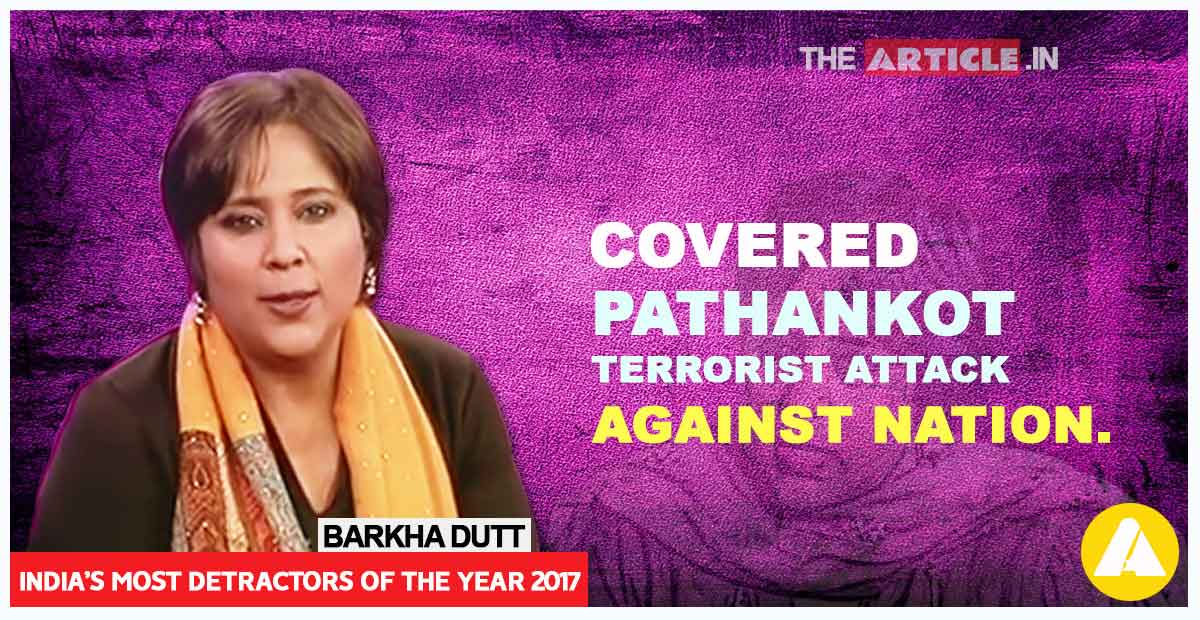 ---
Misdeed: Barkha Dutt admitted that she unknowingly passed sensitive information to terrorists by her live coverage of the attack. Through the Twitter Handle of her Media, she yet blamed Indian Government for not warning them. The live coverage of the attack affected the NSG commandos and the police. 
Consequence: After the Pathankot attack, the social media showcased massive outrage against her and NDTV. People were asking the government to shut down NDTV to save the Nation. 
4. Arundhati Roy – Writer
---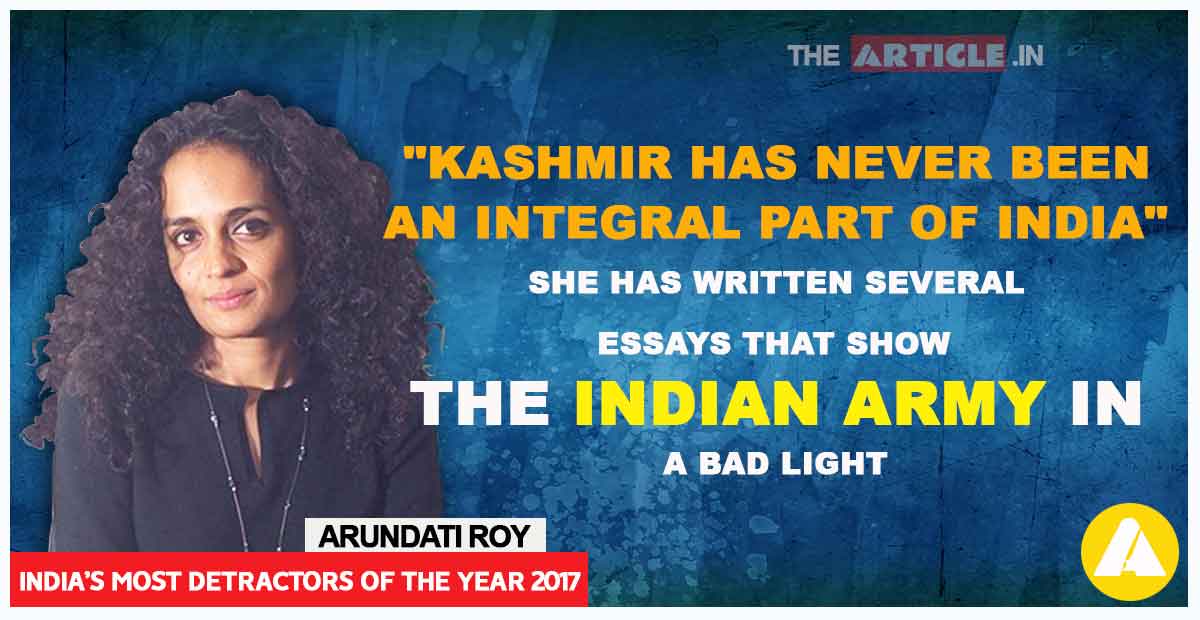 ---
Misdeed: Crossing Adam's bridge of Pseudo Intellectualism, she had written several books which shows the Indian Army in a bad light. Recently, she even passed a statement "Kashmir has never been an integral part of India." 
Consequence: This pseudo-liberal sentiment widens the scope of Pakistani Separatists to reach their goals and work towards fueling their separatist philosophy! Actor Paresh Rawal tweeted against Roy which infuriated Twitteratis!
5. Sitaram Yechury – CPI leader
---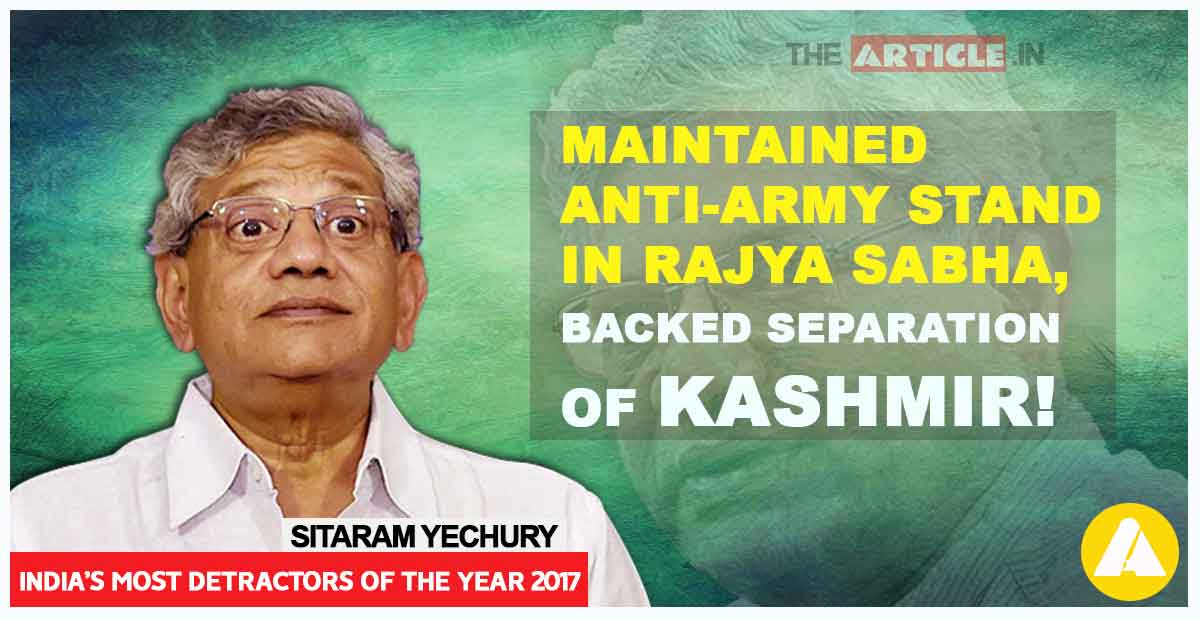 ---
Misdeed: Though he has retired from Rajya Sabha, but his track record will be remembered for maintaining a constant Anti-Army stand in Rajya Sabha and a great sympathy towards Kashmir's misguided youth.  
Consequence: He was greeted by Anti-CPM slogans by two men when Yechury arrived at Kerala to attend a conference which was also attended by Pinarayi Vijayan. 
[zombify_post]