---
[Voting Options are at the end of this article.]
Today's nominations for India's Most Detractors 2017 –
1. Farooq Abdullah, Former Chief Minister of J&K
---
---
Misdeed: In a National Conference, Farooq Abdullah had stated blatantly that the Pok (Pakistan Occupied Kashmir) belongs to Pakistan and nothing could change that. He also accused India of mistreating Kashmir even after Kashmiris have got nothing but 'love' for India.
Consequence: Personalities like Rishi Kapoor supported his statement. Comments like these curbs down the peace and security efforts that are continuously being put and executed!
2. Gurmehar Kaur, Student Activist
---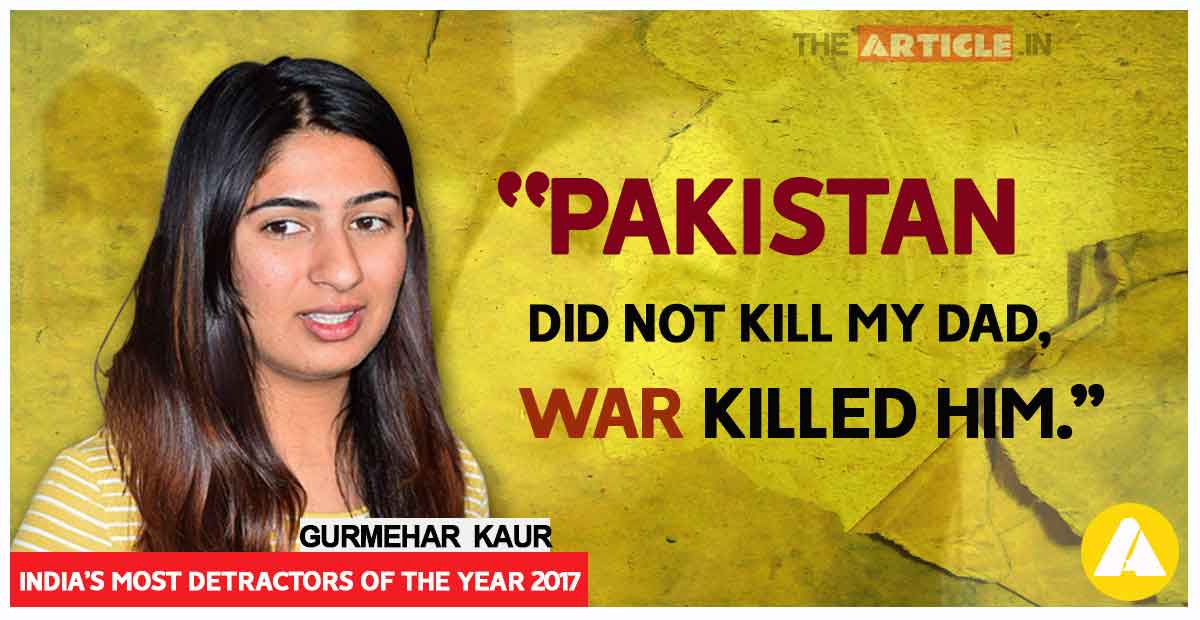 ---
Misdeed: Gurmehar Kaur had attracted lots of support and love by her comment "Pakistan did not kill my Dad, War Killed Him.". This half-baked comment was intentionally raised to target Sangha Parivar, ABVP and the rising fight against attacking Hindu sentiment.
Consequence: Many celebrities and personas came forward to support her act, and this further created more fuss in the media and social platforms. This type of comments encourages more people to come up with their anti-national sentiments which adds oil to the fire!
3. Hamid Ansari, Former Vice President of India
---
---
Misdeed: Hamid Ansari, former vice president of India, had passed a doltish statement that India had no more an 'ambience of acceptance' and that the Muslims of the country is under attack. He also attended a PFI (Popular Front of India) conference. PFI is responsible for instigating much Muslim youth to join Islamic State.
Consequence: BJP sought an apology from him for his Anti-nationalistic stance. There were several protests against the act. The mask of the so-called scholar' and 'diplomat' got unmasked!
4. Sudheendra Kulkarni, Politician, and Columnist
---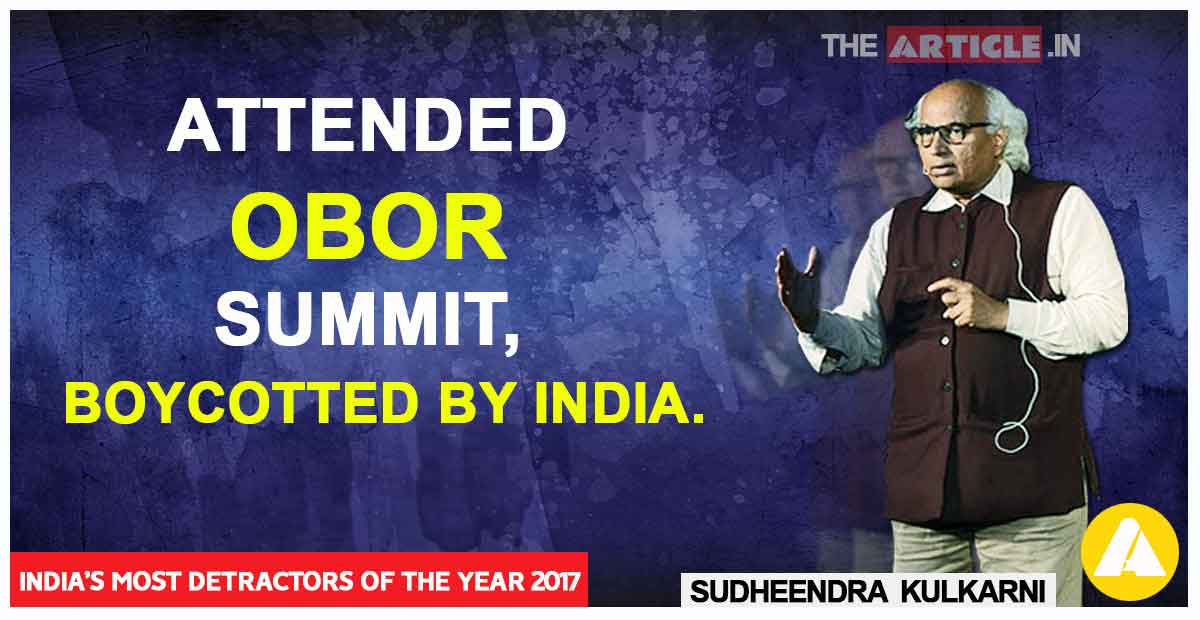 ---
Misdeed: The controversial politician and columnist had attended the One Belt One Road Summit 2017 while India had already boycotted the OBOR summit organized on 14th & 15th May over the issue of CPEC planned through PoK.
Consequence: This attention seeker faced a backlash from the social media and got a lot of criticism from many people. This type of acts took the Border Tension to a pedestal and the so-called intellectual
5. Shabnam Lone, Lawyer, Supreme Court of India
---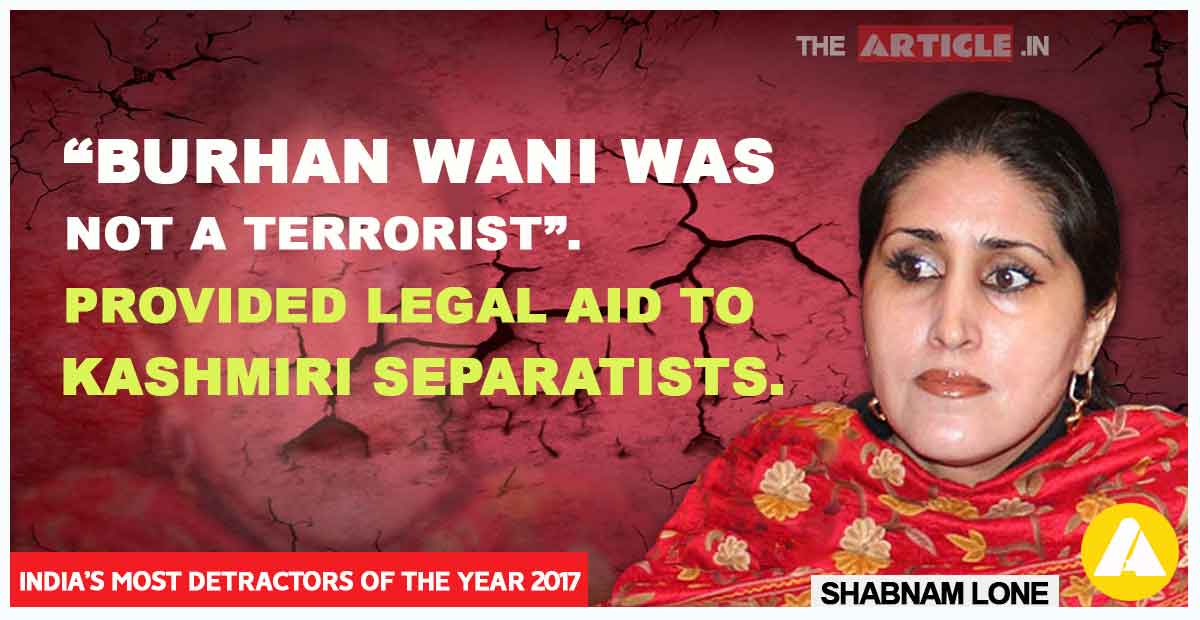 ---
Misdeed: The terrorist-sympathizer had stated in the media that Burhan Wani was not a terrorist. He was a victim of the system. She passed this conspicuous statement on Live Newshour Debate.
Consequence: The moronic comment had raised a fire in the media. She also got furious backlashes from Journalist Rohit Sardana and Major Gaur av Arya. Anti-nationals and Pak-sympathizers get fodder from them to further propagate their hatred and treacherous sentiments!
Vote on the first list of India's Most Detractors of the year-2017
[zombify_post]