---
Accusations and commenting on political rivals is never-ending practice. Mocking political rivals is an easy way to stay in news. It has been observed for long. A healthy commenting is always enjoyed by the people as well. But in current years politicians are crossing their lines frequently. 
This comes from both ends equally. Every time the party leadership refrain to take any action on such loquacious party leaders. This results in boosting their confidence. This is not a sign of healthy politics when it gets personal.
Congress leaders have openly shown their abasement towards PM Disrespecting his stature. During the campaigning of 2014 general elections then Union Minister Salaman Khurshid called Narendra Modi an Impotent. This received strong reactions from the public but Congress leadership did not take any action on Khurshid. In the same campaign, Mani Shankar Aiyar said a Chaiwallah can never become a PM and Modi can sell tea in Congress Conclave. Congress high command didn't take any actions on the leaders then.  It's not necessarily their fault as they have to do this to please their Masters SoniaJi and RahulJi. These hate remarks from Congress officials helped Modi to attain the throne.
After Narendra Modi became PM, Congress's hate towards him increased to a new height. This was proved when official twitter handle of Youth Congress twitted a meme insulting PM. Which later they deleted after receiving strong reactions from Twitterati.
Congress senior leader and Ex-Union Minister Mani Shankar Aiyar, Who is infamous for his controversial comments. Took an inspiration from that meme to take a step further calling  PM 'Neech Aadmi'. Which expectedly received strong condemnation across the country.  And unexpectedly after few hours of his remarks congress suspended his party membership. His suspension was totally unexpected. Cause this was not his first time when Aiyer spewed poison about political rivals.
---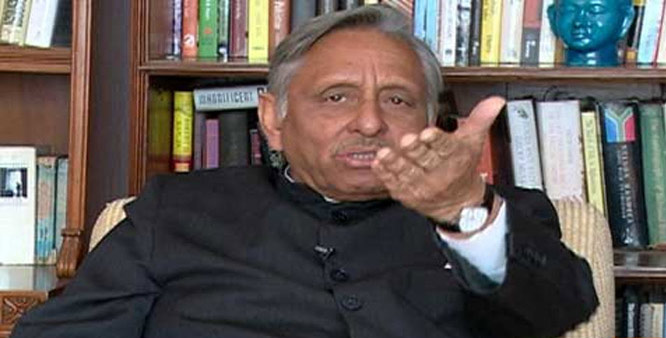 ---
Achievements of Aiyer:
1. Derogatory remarks on Samajwadi Party Supremo Mulayam Singh Yadav 
He was quoted saying," Bloody Mulayam Singh Yadav is my look alike. Maybe this is because my father visited Uttar Pradesh many times. You should check with Mulayam's Mother about this.
2. Compared Swatantryaveer Sawarkar with Mohammad Ali Jinnah. 
On his visit to Andaman, he said, "There is no difference between Sawarkar and Mohammad Ali Jinnah." He also ordered to replace plaque of Sawarkar's poem with M.K. Gandhi's thoughts.
3.  Called Narendra Modi a 'Chaiwallah'
During 2014 General election campaign he said, "a Chaiwallah can never be the PM of this country, but Modi can sell tea Congress Conclave."
4. Urged Pakistan to help to dethrone Modi
In 2015, in an interview to Pakistan based news company, he was found urging Pakistan to help to dethrone Narendra Modi. Because it is very important to remove Modi from Power in order to pursue peace talks with Pakistan.
5. Justified Charlie Hebdo Massacre  
He has been observed justifying each terrorist attack by Islamic Fundamentalist. Including Charlie Hebdo Massacre and Paris Attack.
So the man with this potential being suspended by Congress is quite unexpected. That too this quickly.
One thing is very clear that Aiyar's suspension has nothing to do with Respect towards PM.
Gujarat Assembly election campaign has come to an end.  BJP has done everything possible to retain PM Modi's Home ground. And Congress is fighting to give an end to its series of Defeats. Polling is two days away. And the picture is very clear. BJP is most likely to retain power.
During the campaigns, Congress has suffered severe backlashes. Loose statements hurting the sentiments of majority Hindus, extreme Muslim appeasement, and immaturity of their future president Rahul Gandhi. By suspending Mani Shankar Aiyar a diplomat turned politician and a close aid to Gandhi Family Congress is trying to bring its Morals High. This is also a nescient warning to other loquacious leadership of the party. This seems the beginning of the damage control plan of drowning congress.